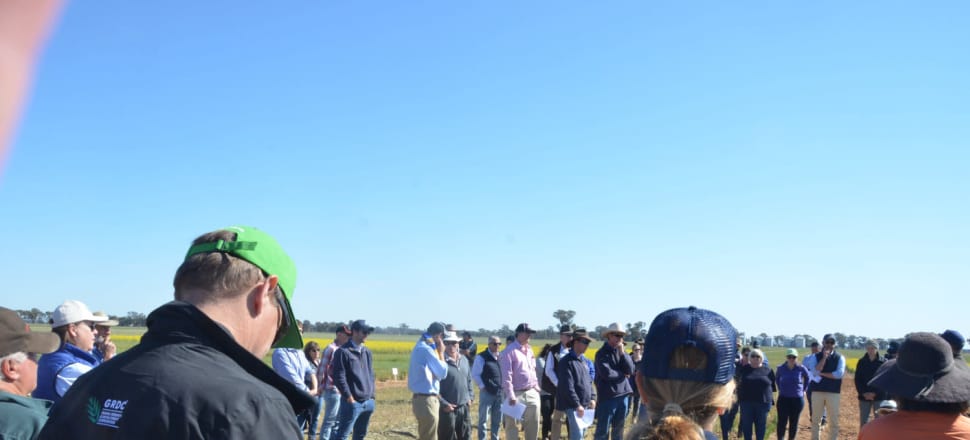 5370537724001
Dry condition were a key topic of conversation at the Riverine Plains open day, with growers concerned about the creeping drought.
Held at the Riverine Research Centre in Burramine, the site's dusty ground and small crops told the story of the toll the past few months have had.
Riverine Plains chairman Ian Trevethan acknowledged this season had been particularly tough.
''This is information for a better time and a better season,'' Mr Trevethan said.
''We've even seen this site go backwards and rapidly deteriorate in just a week-and-a-half as we're starting to see that drought creeping south.
''When you see all your hard work disappear before your eyes, it's difficult.''
Drought was the top discussion of the day, with NSW DPI rural resilience officer Danny Byrnes discussing the network of services available during the drought.
Topics including the potential of winter barley varieties, Russian wheat aphid and early sowing of winter wheat were also discussed on the day.
FAR Australia managing director Nick Poole said some trials were specifically looking at the performance of winter wheat and spring wheat varieties over a range of sowing dates.
Given recent conditions, Mr Poole said a discussion regarding frost was also a key event on the day.
''While the impact of the recent frost events is still being assessed, damage is looking to be significant and discussions around these sowing date trials will provide further information for growers on how to identify damage as well as how to manage frost risk in the future,'' he said.
The Riverine Research Centre is a partnership between Riverine Plains and FAR Australia.