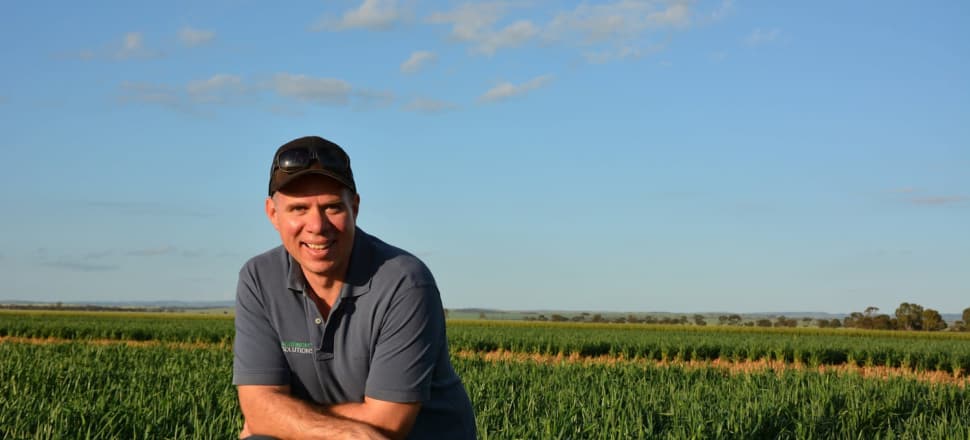 5370537724001
Work is under way to provide grain growers in Victoria with the confidence, knowledge and ability to make more effective and profitable nutrient management decisions.
A new Grains Research and Development Corporation investment is focused on increasing growers' use of soil and plant testing data to better inform their fertiliser decision-making.
The three-year investment will develop an economic framework to quantify the likely returns from improved nutrient management techniques and the opportunity to boost farm profit while managing risk.
Lead researcher Dr Sean Mason said the project would begin with an initial economic analysis of soil and plant testing approaches, including aspects such as frequency, phase in the rotation, sampling intensity, soil depths and sampling in controlled traffic paddocks.
''There will also be a series of consultative focus groups this year, which will investigate grower attitudes and motivations, barriers to adoption and key extension and communication messages,'' Dr Mason said.
''We are looking for feedback from a whole spectrum of growers, from those who base their fertiliser decisions on regular soil testing, those who have previously used soil tests but don't anymore, growers who rely on recommendations from their advisers, through to those who have never used soil tests but instead adhere to an entrenched fertiliser regime.
''We are keen to know why these growers do what they do when it comes to making decisions about their fertiliser programs, as their insights will help to inform our approach to influencing practice change.''
Growers interested in improving fertiliser returns will be invited to participate in the program and those who do will be provided with subsidised soil sampling and analysis, interpretation of results and fertiliser recommendations for about six paddocks per grower each year.
Dr Mason said about 5000 soil profile samples would be collected each year, which would include measuring at least 40000 individual analytes annually through the two-year demonstration program.
''This will provide a useful snapshot of nutrient status and soil fertility in the southern region, and could be used to highlight emerging issues such as soil acidity and declining organic matter.''