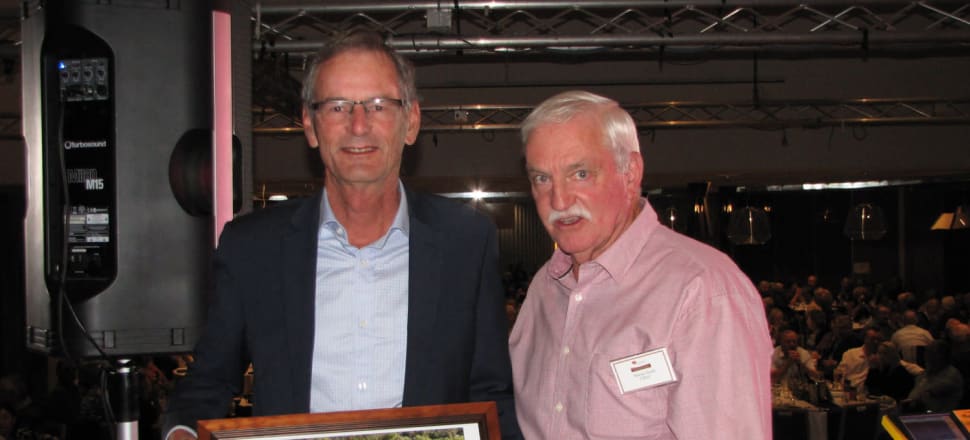 5370537724001
The 15th annual 54-hole golf tournament was completed last week with 260 participants from 67 clubs across NSW and Victoria competing.
The overall scratch stroke winner was Gordon Claney (Kingston Heath) with scores of 77, 73 and 69 for a total of 219.
He was able to extend his one-shot lead, going into the final round, ahead of local Gary Hunt with scores of 75, 76, 77 for a total of 228.
Cobram-Barooga member Ray Findlay came home strong in final round to finish with 210 points, off a handicap of 18. He was able to overcome a three-shot deficit over Ignatius Duivenvoorden from Yarram, with a handicap of 15.
The women's stableford was taken out by Cheryl Kelly from Devil Bend, playing off 18 with a total of 103 points, ahead of Julie Daniel from Numurkah, with a total of 101 points, off a handicap of 10.
Local member Mark Jaensch, off handicap of 20, won the stableford division with 109 points, ahead of another Cobram-Barooga member Graham Kerr, playing off 22, finishing with 102 points.
The John McAllister memorial team trophy went to the team from Walwa, represented by Phil Gadd, John Blackburn and Dennis Heather. Walwa Golf Club has been great supporters of this tournament.
The west and old courses were played, with all golfers appreciating the excellent condition and presentation of both. Credit to course superintendent Matt McLeod and his staff.
The success of tournament can be attributed to the tireless efforts of leisure director Justin Speirani, together with Michael McGregor and his golf shop staff, captain Wayne Gould and Ross Percy, who provides extensive back-up and support for the events success.
The time many members volunteered was also appreciated.
The contribution of major sponsor Cobram-Barooga Business and Tourism, together with Peter Ennals caravans and Acushnet (Titleist) was greatly appreciated.
Other local members who featured in the overall trophies included Kevin Keating, who won division two and John Hodges, who won division three stableford.
Michael Mitchelson was the division two nett runner-up, Ray Wallace was the division three scratch runner-up, Gai Mitchelson was the division one stableford runner-up, while Helen Adkins was the division two stableford runner-up.
Next year's tournament starts with welcome dinner on Sunday, May 3, with competition play from Monday, May 4, to Thursday, May 6.