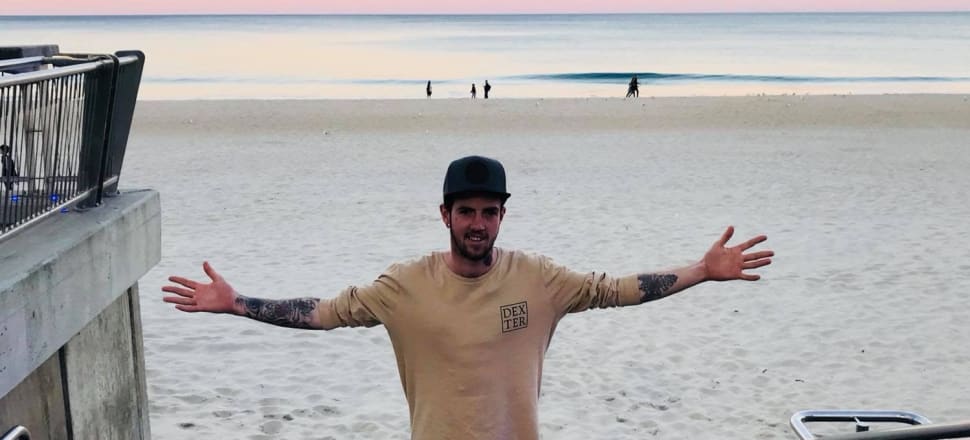 5370537724001
An Undera footballer is fighting for his life after an incident during a Kyabram District League reserves game against Violet Town last Saturday.
Police are investigating the incident that took place at Violet Town Recreation Reserve, where police say Lion Peter Lumsden was allegedly struck.
Mr Lumsden, 21, was later taken to hospital in Shepparton and after scans revealed a bleed to the brain, was airlifted to The Alfred hospital in Melbourne.
He has been in a critical condition for much of the week, but his status was improved to serious but stable late yesterday.
Mr Lumsden's mother Sue said Peter's recovery had taken a step forward, but said no timeline yet existed on what was sure to be a tough recovery.
''Peter is breathing on his own and is doing as well as can be expected at the moment,'' she said.
''He had a bleed on the brain and had an operation to relieve the pressure.
''It's very hard, it's heart-breaking to see him laying there. He does have the tubes out now, which is a lot better and a really, really good sign, but there is such a long way to go.''
Ms Lumsden said the support her family had received had not gone unnoticed, thanking medical staff for their huge effort so far.
''We really appreciate all the text messages we've got and the phone calls,'' she said.
''We appreciate the Undera Football Club for all their support through this tough time, (Goulburn Valley Health) for its assistance and quick response, the ambulance staff and The Alfred hospital's medical team.''
A police statement said Mitchell Criminal Investigation Unit detectives were investigating reports of an assault during the match, where a Toolamba man, 21, was allegedly struck to the head.
Police said no arrests had been made at this stage and the investigation was ongoing.
The News understands players have been interviewed as police seek an understanding of the incident's specifics.
Undera president Corey Turvey said the football club was thinking of Mr Lumsden and his family.
''Our thoughts and best wishes are with Pete, (girlfriend) Kionah and Pete's family,'' Mr Turvey said.
''We will do all we can as a club to support them now and into the future. Anything else at this point is secondary to Pete's health.
''We'll support any of our players and members that need support, first and foremost Pete is a mate and teammate, and we'll do everything we can to make sure everyone is okay.''
Violet Town president Matthew Holmes released a statement yesterday morning, saying the club was providing support to any affected parties.
''This incident is currently being investigated and we as a club fully support the investigation process and are co-operating with authorities,'' Mr Holmes said.
''The Violet Town Football Netball Club have been and will continue to be in contact with the Undera Football Netball Club and the affected parties from our club offering any assistance and providing as much support to the club and the players involved.
''We wish the player injured well in his recovery and are thinking of him and his family at this time.''
Kyabram District League president Fraser Kerrins wished Mr Lumsden all the best in his recovery, but did not make comment on the ongoing investigation.
A GoFundMe page has been set up to raise money to fund Mr Lumsden's recovery; the page can be found by searching ''Petey's Recovery'' at https://au.gofundme.com/