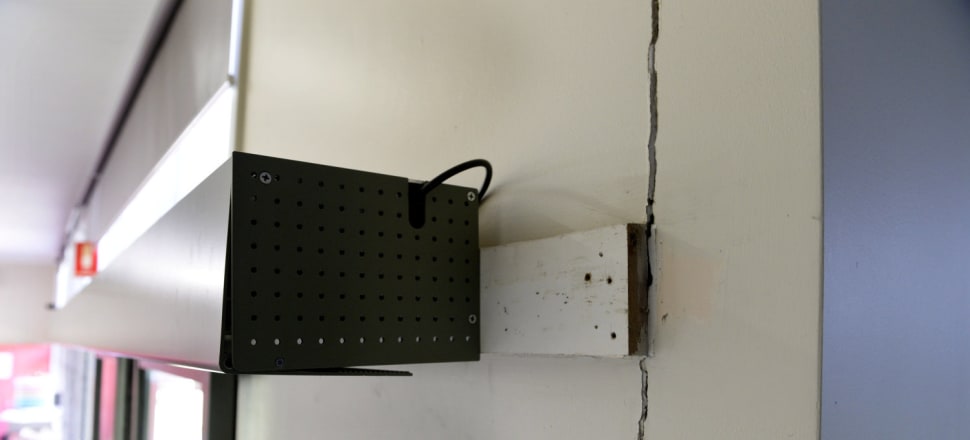 5370537724001
ConnectGV has continued its push for funding after spending the past 18 months developing a business case for new day rooms to replace its Bowenhall St facility.
The push comes after State Member for Northern Victoria Wendy Lovell last week again sought the $2million commitment needed for the redevelopment the facility, in the first sitting week of Victorian Parliament for the year.
The Coalition had last year committed funding for the project as an election pledge, but fell short in November's state poll.
Ms Lovell highlighted ''several structural defects'' at the organisation's Bowenhall St facility that make it unsafe for clients and staff.
''The floor has dropped throughout the facility and a wall has separated from the building structure,'' she said.
ConnectGV chief executive Carolynne Young confirmed this and said the facility was no longer fit-for-purpose, was out of date and beyond refurbishment.
Ms Lovell and Ms Young said the broader project was valued at $5million, for which ConnectGV will contribute $3million.
''ConnectGV have committed $3million to this project and are placing a call to action from the government to support this initiative,'' Ms Young said.
''We are rallying for a further $2million to make this project a reality.''
Ms Lovell said the redevelopment would include the construction of a contemporary, fit-for-purpose building that would deliver all programs on one site.
Ms Young added the facility had been designed to meet the needs of clients of all abilities, including those with high support needs.
''Building plans incorporate a state-of-the-art sensory room, sound-proof music room, commercial kitchen, art room and a gym with tracking,'' she said.
''At completion ConnectGV will welcome the community to share in the use of this new space.''
Ms Lovell said while the project was not funded, clients and staff were forced to ''conduct their activities in a facility that does not meet standards''.
''Prior to the election the Liberal party announced an election commitment to provide funding of $2million for the redevelopment ... Now the Goulburn Valley community want to see the Andrews Labor Government match that commitment,'' she said.
Ms Young also highlighted the importance of the upgrade with the rollout of the National Disability Insurance Scheme.
''The NDIS which is a market-driven insurance model,'' she said.
''ConnectGV is acutely aware of the need to move with the times in order to meet participant need.
''There remains a very real need from a bricks-and-mortar perspective to provide a safe and secure space that enables delivery of quality programs to cater for all abilities.
''In the new world, NDIS participants are looking for 'A' grade facilities. ConnectGV need to be able to provide these in order to be sustainable.''