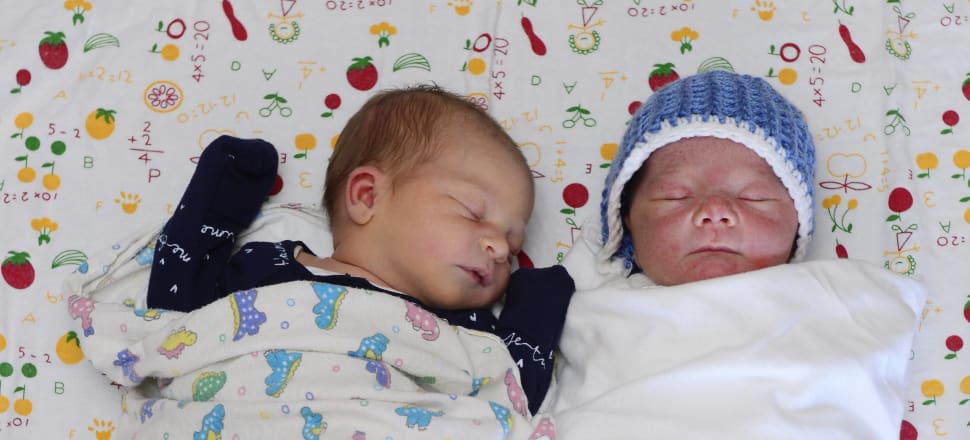 5370537724001
Shepparton parents Salimah Vidot and Orhan Sheriff are delighted their newborn son Muhammad Zayd came into the world ''a beautiful, happy, healthy baby''.
Arriving 10 days late, Muhammad Zayd Heissan Sheriff arrived at 12.07pm on New Year's Day after Ms Vidot was induced Monday.
''He didn't want to come until the first,'' she said.
Weighing 3.8kg, Muhammad Zayd is a brother for Khadigah, Ayshanur, Hamza and Maryam Sheriff.
Closely following Muhammad Zayd, was Elody Hayes Ralph, a daughter for Mooroopna couple Zari Hardie and Andrew Ralph, born at 2.27pm by caesarean.
''She was due on the fifth, so we were not expecting New Year's Day,'' Ms Hardie said.
Elody is a sister for Paddy Ralph.
''She's so tiny, Paddy was 10lb, so that's why I had a c-section the first time and I chose to this time,'' Ms Hardie said.
The last baby born for 2018 was Katunga couple Philippa Willsher and Greg Gallus' son Charlie William Gallus.
''He was five days late, he was due on Boxing Day and he just made it in for 2018, we thought we we're going to go over,'' Ms Willsher said.
Charlie is a brother for Daniel, Oliver and Alyssa.
''He was a little bit more complicated because his birth was a bit quicker — we were scared we were going to have him in the car park,'' Ms Willsher said.
The three babies were born at Goulburn Valley Health.