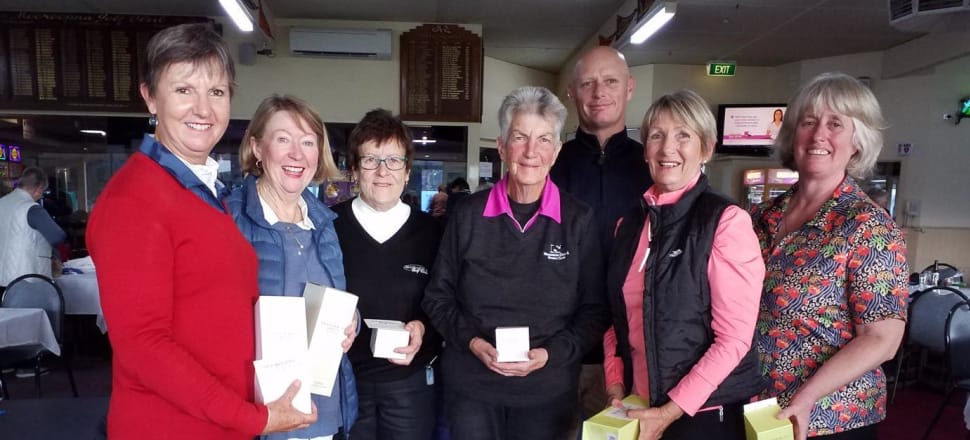 5370537724001
Alison Keogh claimed top honours at Mooroopna Golf Clubs's annual charity day, although what happened off the course was more important than what occurred on it.
The Nathalia golfer held up the A-grade trophy after a stellar performance on Monday that helped her pip Valley View's Helen Schmedje.
But with 73 players across eight clubs playing 18 holes, $1850 was handed over to Riding for the Disabled president Cathy Hamilton.
Mooroopna Golf Club's partnership with the Shepparton organisation spans 35 years and the club's women's president Brenda Pye said the charity day remained a noted fixture on the calendar.
''I don't quite know how it was instigated by the committee of the day back then, but every committee since has deemed it a high priority and we're quite proud to make nearly $2000, it was a great turnout,'' she said.
''All turned up and were happy to support the cause to give money to Riding for the Disabled, which is fabulous and we've seen the look on the kids' faces (who benefit), which is lovely.''
Rich River's Chris Kelly saluted in B-grade, with Mooroopna's Debbie Greenwood finishing runner-up on her home course.
Shepparton's Jill Pinner showed herself the best in C-grade as Mooroopna's Clair Lee finished just behind her.
For the first time in the 35-year history of the day, the club instigated a men's division, with Shepparton's Jason Welsh taking out the inaugural title.
''We were thinking we want to expand on that because men are retired and free to come and play too,'' Pye said.
With a new golf professional in Darren Rodgers poached from Shepparton, Pye said there were plenty of exciting things keeping Mooroopna Golf Club members occupied during the winter.