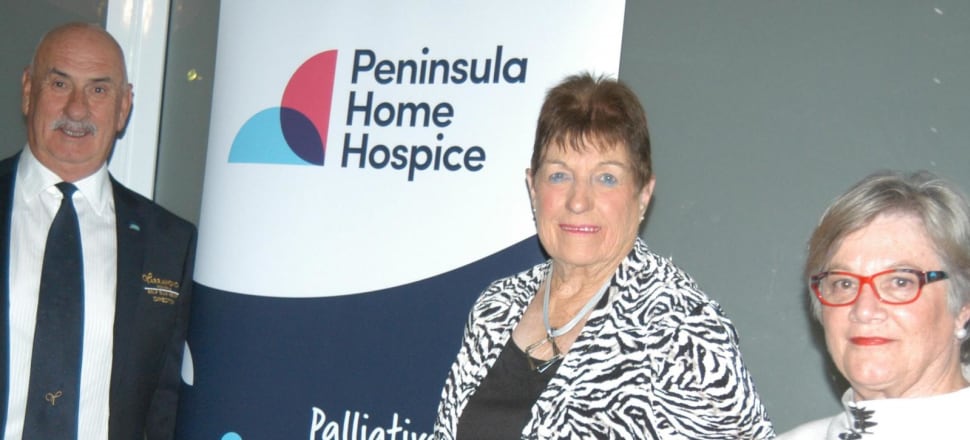 5370537724001
Peninsula Home Hospice's fourth consecutive charity, three-day golf event at Yarrawonga Mulwala Golf Club Resort last week raised $27,000 (and increase of $4,000 on last year) for palliative care in the home.
Established on the Mornington Peninsula in 1984, PHH is an accredited, not-for-profit community palliative care organisation providing specialist palliative care and practical support to people living at home with a life-threatening illness.
"We have 210 clients on a daily basis," PHH Fundraising Ambassador Sue McCarthy told the 70 attendees at last Wednesday's dinner in the golf club's Willow Room.
"Our youngest is a six-year-old boy. Out oldest is a 98-year-old. They deserve to be able to make their choice - to be in their own home.
"There are about 100 people - administration, nursing staff, therapists and counselling staff - in our organisation. Forty are paid while the other highly trained members are volunteers."
PHH, which covers an area totalling a population of 340,000 people, is supported by the Victorian Government with some 75% of PHH's funding. The remaining 25% results from fundraising such as last week's golf event at YMGCR.
Locals would have noticed a wide variety of memorabilia in the club's foyer which formed a silent auction before the golf event. It was followed up with a live auction by, at the 11th hour due to Andrew Shell's unavailability, club president Gil Cunningham and CEO Richard Hogg on the Wednesday evening.
Fifteen wonderful prizes ranging from trips to Sydney and the Mornington Peninsula, to overnight stays and household items went under the hammer. The president was in dashing form with his reasoning as to why diners should bid.
Three days of golf in glorious winter sunshine - on what PPH's chief organiser Pat Randall described as fabulous Murray and Lake Courses.
"Exceptional quality meals were provided, there was great sight-seeing along the Murray River and the successful fundraising made for a memorable trip up north for the Mornington Peninsula resident golfers and their partners," Pat said.