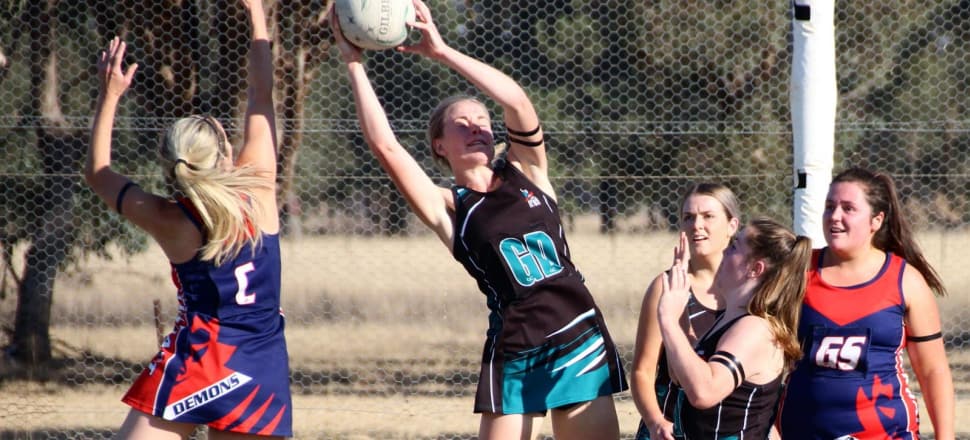 5370537724001
A Grade
CDHBU 35 def by Lockhart 69.
The scores didn't reflect how far these girls have come in 4 weeks.
It was tough going for the defender who had to tackle a tall and accurate GS.
Rach Hanrahan had a stellar performance in goals and is back to playing some good netball.
Lauren Harders gave her all and was great throughout the midcourt.
Michelle Walker had a fabulous game, as well as Brooke Morris in WD.
Awards: Perfection- Michelle Walker, Cath Wood Fhit - Lauren Harders, Newmarket Mug - Rachel Hanrahan
B Grade
CDHBU 51 def Lockhart 40.
The monkey is off the back. It took till round 4 but the B grade girls got their first win.
Was by no means pretty but we got the job done.
Brooke Dickie was yet again amazing in defence and is pushing for A grade selection this week. Tegan Nolan was fabulous and settled in the midcourt.
Now to get some consistency happening with the team and onwards and upwards.
Awards: Meat on the Murray- Brooke Dickie, Blush Skin & Body - Tegan Nolen, Shell Servo - Chelsea Ferwerda, Newmarket Mug - Brooke Dickie
C Grade
CDHBU 63 def Lockhart 14.
Our girls are on the improve which is fantastic to watch and see.
We now have a set team who are starting to learn the little things that bring the game together. Awards: Ebella Massage - Lana Rhodes, Essential Beauty - Chantelle Gorman, Newmarket Mug - Lauren Playford
C-Res
CDHBU 5 def by Lockhart 41.
We had a mixed result today with girls playing in spots they haven't had a chance to have a crack at but they all gave 100%.
We now move forward on to learning little bits to hopefully make it easier.
We just came up against more experienced girls today and that shone through.
Awards: Border Natural Therapies- Stacey Gardiner, Health Culture - Mel Stevenson, Newmarket Mug - Maya Ross.
16/U - No Game
Under 14s
CDHBU 33 def by Lockhart 38.
10 goals down heading into the final quarter we asked the girls for 100% effort and boy did they deliver.
They brought it back to a 5-goal margin at the final whistle.
Molly Raggett, Bec Carroll and Lara Ovenden played superbly.
Awards: Green Bean Cafe - Lara Ovenden, Sportspower - Bec Carroll, Ladies Committee - Molly Raggett.
Under 12s
CDHBU 22 def Lockhart 3.
Another great win by the girls this week in the warm weather.
Everyone had a good game with stand- out performances by Emma McKenzie, Sophie Griffin and Remy Longmire.
Awards: Corowa Travel Link - Remy Longmire, Corowa RSL Club - Emma McKenzie, Ladies Committee - Sophie Griffin.
Under 10s
CDHBU 4 def by Lockhart 10.
The team unfortunately didn't have a win today however they all played such a strong game.
You can really see the girls and Callums' skills developing each week, becoming great players. Awards: Green Bean Cafe - Mylee Richardson, Ladies Committee- Kate Fitzgerald.