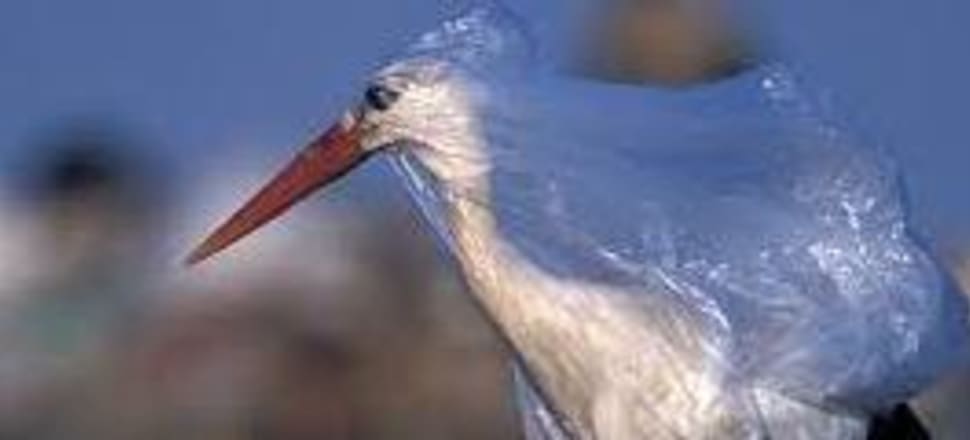 5370537724001
When photographer John Cancalosi freed the stork trapped in a plastic bag he was speechless.
He was moved beyond belief and probably won't experience anything quite like it again in his colourful career as a professional wildlife photographer.
Today he feels he has a responsibility to not use plastic bags so he doesn't.
''We need people to stop using plastic so much,'' Mr Cancalosi said.
''People are creatures of habit. I have been jolted by this experience of having this iconic image to help illustrate the problems of plastic bags and even I forget to bring the reusable bags sometimes.
''It isn't often that life gives you the opportunity to do something to help the things that you love in a significant way.
''In the case of the stork trapped in a plastic bag, I was blessed to be able to help not just this single bird, but hopefully thousands of creatures that might be saved from similar predicaments, if these photos can help to raise awareness of the need to limit our plastic footprint on the planet.''
Mr Cancalosi took the photo during an assessment for a wildlife magazine at a dump in Spain in about 2000.
''I made a lot of friends around the place and one of them had told me about this dump where storks congregate,'' he said.
''I would get up in the morning and drive a couple of hours to this miserable dump. I ended up getting used to it and enjoyed my time there.''
Mr Cancalosi still wonders when he got out of the car to free the stork, why didn't it fly off?
''I thought it would peck me or something but it didn't. I will never forget the image of this stork ascending magically in the bright blue sky,'' he said.
''It was this emotional scene and a stunning moment. I recognised something special had happened.''
Mr Cancalosi had been at the dump for a week when he saw a hapless stork, perched on a tyre, trapped in the plastic bag.
He said the photo has come to represent the serious problems which plastic bags can cause animals.
Mr Cancalosi said the image even made it to Oprah's Earth Day Show.